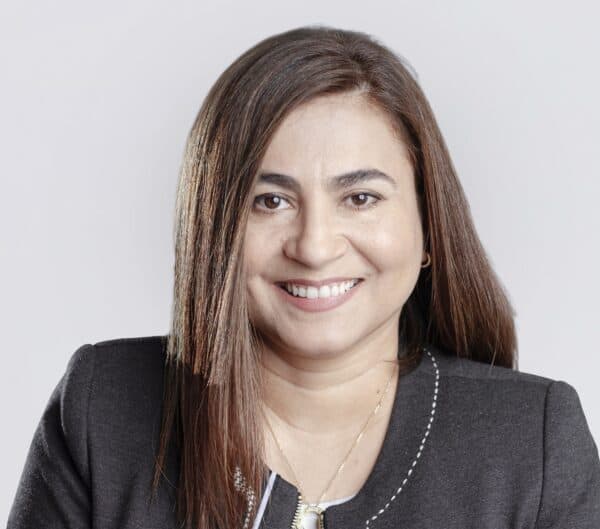 Memberships
Member of Colombian Labour Bar Association since 2001
Member of Board of Directors of the Labour Bar Association in different periods (currently Member of Board of Directors of the Labour Bar Association (2021-2022)
Member of several associations such as International Bar Association (IBA)
Member of Women's Law network WLN
Representative of López & Asociados in the Gender Equity Committee of ANDI
Education
Lawyer from Externado of Colombia University (Class 110) (1996).
Specialist in Contract Law and Legal Business Relations from Externado of Colombia University (2001).
Master's Degree in Labour and Social Security Law from Rey Juan Carlos University. Spain (2018)
Master's Degree in Labour and Social Security Law from Pontificia Javeriana University (2020).
Awards
Chambers & Partners – 2022 – Band 3 in Labor Law and Social Security- Recognized since 2012.
Chambers Angelica Carrión
Legal 500 2022 – Leading Individuals / Recognized as a "Leading Individual" in the 2022 directory.
Publications
CHAMBERS & PARTNERS. Law and practice Colombia for Global Practice Guide Employment published by Chambers and partners (2019).
LEGIS. Biosecurity measures the challenge of the post-covid reopening in Colombia for Labour and Social Security News from Legis Journal (2020).
INESEM BUSINESS SCHOOL. Strike and Democratic Rules published online by INESEM Business School (2020).
López & Asociados
Angélica María Carrión Barrero
Partner
Phone

E-mail

Address

Calle 70 # 7 - 30 piso 6
Edificio Séptima Setenta
Bogotá
Colombia
+57 134 069 44
http://www.lopezasociados.net/


Languages

Spanish, English
In her professional career of more than 24 years, Angélica has developed a flexible work style that allows her to support diverse teams and in different sectors, with the ability to listen and respond diligently, proactively seeking solutions that meet the interests of the parties and in general to exercise her activity within the highest ethical standards, always putting the best effort to achieve the proposed objectives. Since 2006, she has led processes in important transactions with national and international impact, which have allowed her to consolidate a strategic vision focused on the client. In her role, she is in charge of providing legal, strategic and practical guidelines to offer a Labour counselling service of highest quality, guaranteeing timely attention to our clients.
Publications by Angélica María Carrión Barrero