USA
USA: 2021: The Year Ahead for Employers
In 2020, COVID-19 collided with a presidential election, forever altering the workplace as we knew it. In 2021 employers are faced with reimagining the employer/employee relationship while simultaneously trying to keep pace with the evolution of workplace law.
2021: The Year Ahead for Employers details trends, legislation, regulation and litigation nationwide to help employers know what to expect in the coming months. We hope the report will prove to be a useful resource as you consider employment issues and navigate the coming year.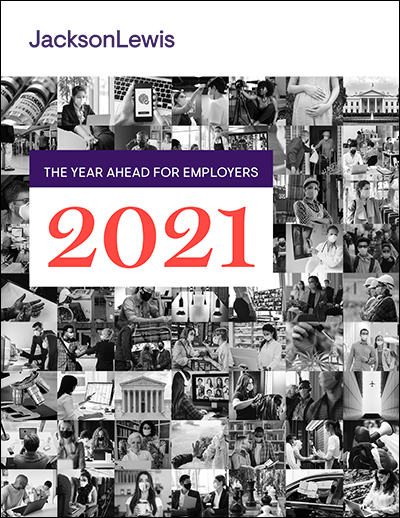 For more information on these articles or any other issues involving labour and employment matters in the United States, please contact John Sander (Principal) of Jackson Lewis at john.sander@jacksonlewis.com or visit www.jacksonlewis.com.